I'd love to hear from you.
To get in touch, please call me, Alison Reid, on +44 (0)7704 298966 or email me at alison@alisonreid.co.uk.
To connect with me on LinkedIn, click on the following icon.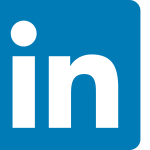 Get in touch with Alison
If you'd like to find out more about working with Alison, please put your details in the boxes below and Alison will be in touch.
What my clients say
Right from the start of our work together, Alison helped me extend my horizons. Coaching with her gave me the confidence to take several important steps and exceed goals originally set by my manager. This led to my promotion to Director within 9 months and a new assignment to lead and build a new organisation.
Covid-19 has meant many of my clients' hopes and expectations of career progression have been sabotaged, at least for now. Appraisals have been postponed, promotions have been delayed, people that were going to be moving on or taking a sabbatical aren't going anywhere which has caused bottlenecks.