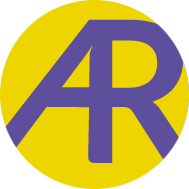 Free webinar
Unleash Your
Leadership
Free webinar
Unleash Your Leadership : How to Worry Less and Achieve More

Tuesday 18 April 12noon – 1pm
Click the button to find out more and register for your free place.

"Working with Alison has been the most impactful development that I have ever had. I've made the step from being a competent-but-a-bit-scared manager to a brave, progressive leader."
"Coaching with Alison has made a huge difference to my self-confidence, enabling me to have much greater impact in the leadership team and the company."
Finance manager, Shipping
"Alison helped me overcome my fears, freeing me to progress my career in ways I hadn't imagined. Since working with her, I haven't looked back!."
Marketing and Brand Director, Professional services
"I wish I'd read this book when I started my career. It would have saved me 20 years of anguish!"
Jen Brown, Performance & Wellbeing Coach
"Career Forward is a 1-1 coaching programme to help talented individuals realise their career aspirations and love their work, whatever's getting in the way.
Sign up for Alison's latest insights & events