want more time to lead? 5 things to let go of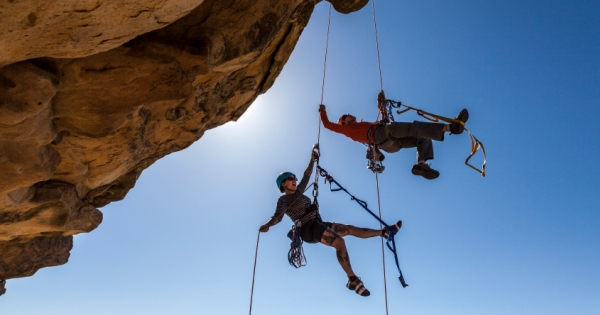 Are you struggling to find the time to lead not just manage? To be strategic and future-focussed instead of just trying to keep your head above water? If so, you are not alone.
As you become more senior within an organisation, there is an expectation that you will transition seamlessly from managing to leading. Yet the reality is often navigating an increasing maelstrom of demands on a daily basis as your responsibilties mount.
Everyone wants a piece of you. You're expected to strategise, but meet your monthly target. You've got to inspire and engage, yet your team is under-resourced.
You know you need to make time to network and collaborate, but you're stuck in endless meetings.
How can you afford to step back and think about the bigger picture when there is so much expectation resting on your shoulders?
The hard truth
The hard truth is that the demands will only increase, and as long as you operate in response to demands rather than setting your own priorities, things will not change.
Wherever you work, it's pretty likely you'll need to demonstrate you can perform at the next level to be seen as ready to step up.
Unfortunately, that means that as long as you continue to sacrifice leadership for management, you may be sacrificing your own career progression and therefore your ability to have a strategic impact on the organisation within which you work.
Do you want to make a difference?
I find that my clients want to lead because they want to make a difference. They believe in what their organisation is about and they want to have a part in that. I'm sure you do too.
In which case, you're going to need to let go of some things to make space for what's important.
5 things to let go of
If you want to make time for leading not just managing, here are 5 things you may need to consider letting go of.
1. Attempting to keep on top of everything. Tony Crabbe's thesis in Busy : How to thrive in a world of too much is that information overwhelm has outpaced our evolutionary ability to keep up with it. We can no longer control our environment, but we're still trying to, whether it's our emails or our to-do list.
Focus on what you want to achieve rather than base your activity around incoming demands. Stop honouring the art of being busy.
2. Controlling the outcome. One of my clients was apprehensive about his team getting more involved in shaping strategy as he was afraid they might not come out with the things he wanted them to come out with!
When he experimented with stepping back and allowing them more of a say, he not only found that they had a greater sense of ownership for what needed to be done, but that the output was enhanced. Plus he had more time on his hands. Win-win!
3. Believing you have to know the answer. As a leader, you will be in situations beyond your realm of expertise where you will be looked to for opinions and decisions. Many of my clients seem to think that they have to know everything to have the permission to speak out.
This is not only unrealistic, but overlooks the fact that you are so much more than what you know – for example, your intellect, your personality, your strengths, your experience, your instinct, to name but a few.
Have confidence in yourself. You are not a robot with a toolkit!
4. Keeping everyone happy. If you start making priority calls about where you focus your attention rather than being responsive to demands on your time and energy, you will inevitably end up disappointing some people.
However, if the end product is achieving things that really matter to you personally and professionally, it will be worth it.

5. Your view of yourself. In Act like a leader, think like a leader, Herminia Ibarra explores the concept of how experimenting with different behaviours can help people step up to, and embody, leadership. This goes against traditional research around the "innate self", recognising that we can evolve our personas in service of different objectives.
For example, you may have historically prided yourself on being approachable and available for your people. Playing the role of what you perceive "a good people manager" to be may no longer be useful to you as you transition to leadership.

What would you add to the list?

Related posts :
Why ignoring your email is good leadership
7 strategies to avoid burn-out