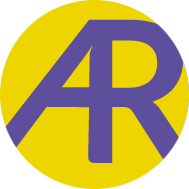 Does this sound like you?
Are you at a crossroads in your career and figuring out what to do next?
Is self-doubt holding you back from realising your career aspirations?
Are you unsure what you need to do to get promoted?
Are you finding it hard to get recognition at work?
Career Forward is a bespoke, 1-1 coaching programme with me, Alison Reid, designed to help talented individuals like you to realise your career aspirations and love your work, whatever's getting in your way.
What you will receive
Coaching orientation pack which includes everything you need to get started
Coaching preparation questionnaire provided alongside your orientation pack
Copy of my book "Unleash Your Leadership : How to Worry Less and Achieve More"
Initial 75 minute virtual strategy session where we will review your responses to the coaching preparation questionnaire, create objectives and outcomes for our coaching together and a bespoke roadmap for working towards them
Virtual coaching sessions – 5 x 1 hour outcome-focussed coaching conversations on Zoom where Alison will work with you to realise your coaching goals
Recordings of your coaching calls (if on Zoom)
Support available on email and WhatsApp between calls
Resources to support you on your journey including books relevant to your challenges
Programme outcomes
Clarify what you want from your career and what's holding you back from realising it
Get out of your head and into action
Overcome self-doubt and increase your confidence
Increase your influence and impact at work
Be successful and fulfilled without sacrificing yourself
Unleash your potential. Unleash your career. Unleash yourself.

"The results of working with Alison have been significant. I better understand where I am in my career, where I want to take it and what actions I can take to make this happen."
Director, Consulting, Big Four accounting firm
"Alison is a fantastic and inspiring coach who knows how to get results. Within a few sessions, I had an immense level of satisfaction, clarity, self-awareness and focus."
Director, Social business
"Alison has an incredible way of asking questions that force you out of your comfort zone to really get to the heart of the matter."
Sign up for Alison's latest insights & events