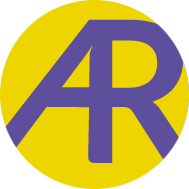 Lead On
Executive Coaching
Are you an experienced manager or director? Do you want to lead more and manage less but just can't see see how you can make the time?

Are you finding it hard to let go of the day-to-day and focus on strategic priorities?

Are you feeling out of your depth in situations outside your subject matter expertise?
"Lead On" is a 6-month 1-1 executive coaching programme with me, Alison Reid, designed to help professionals at senior manager and director level to manage less and lead more so that they can get results, drive change and innovation and accelerate their career.
A coaching orientation pack which includes everything you need to get started plus a coaching preparation questionnaire

A complimentary copy of my book "Unleash Your Leadership : How to Worry Less and Achieve More"

Initial 60 minute virtual strategy session to create objectives and outcomes for our coaching together and a bespoke roadmap to work towards them.

Three-way conversation with your line manager/sponsor at the beginning and end of the programme to align on coaching objectives and support you on your journey (optional 3-way midway through programme)

Virtual coaching sessions x 6 x 1 hour sessions

Laser coaching sessions – option for 4 x 15 minute coaching sessions as needed. Can be converted to 7th coaching hour if not required.

Final 60 minute virtual session to review your progress against your goals and create an action plan to support you moving forward

Recordings of coaching calls (if on Zoom)

Email support between calls

Resources to support you on your journey including at least 3 business books

Post-programme 30 minute check-in calls with me 3 months and 6 months after the programme
Understand how and why stress manifests for you and how to stay calm and effective under pressure.

Delegate effectively to your team, creating bandwidth so you can focus on strategic priorities.

Communicate impactfully with team members, colleagues, senior stakeholders and clients

Manage your time and energy effectively including managing your boundaries

Have the confidence to share your opinion with senior stakeholders where you are not the subject matter expert

Get comfortable making decisions when you don't have all the facts

Develop your unique leadership style
Ultimately, you will feel and act like a leader, confident in your abilities,
leading yourself and others to great results.

"I'm more aware, more capable, and more confident as a leader thanks to my time with Alison."
Managing Director, Media
"I feel established as a leader and more confident in my abilities. I'm regularly chosen to lead initiatives and offered other opportunities within the company."
Director, Global Technology
"I now feel that there isn't a situation that's going to come up that I'm not going to be able to deal with."
Head of Operations, Media
"Coaching with Alison gave me the confidence to take several important steps which resulted in me exceeding expectations and getting promoted to Director."
VP, Global Technology
Sign up for Alison's latest insights & events