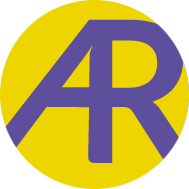 Unleash Your Leadership
Programme for Women
Do you want to see more of your talented women leading your organisation?


Do you want to nurture and retain a diversity of talent?

Do you want to create the opportunity for women to lift each other up?

Is this important for your organisation?
The Unleash Your Leadership Programme for Women is designed to take groups of talented women on a powerful journey to confident leadership.
The programme will empower and enable them to unlock their confidence, influence and impact so they are ready to unleash their leadership potential and take their career to the next level.

Introductory event hosted by Alison and the sponsor for your organisation
Diagnostic to help participants understand where lack of confidence may be holding them back
A complimentary copy of Alison's book "Unleash Your Leadership : How to Worry Less and Achieve More" for all participants
Pre-programme 1-1 calls with Alison for all participants
Six fortnightly 90 minute group coaching sessions each focussing on a step of the journey towards confident leadership including activities, small group discussions, reflection and laser coaching
Assignments, resources and tips to help participants apply their learning inbetween sessions
Accountability and support to help participants embed behaviours
Follow-up group coaching session 4 weeks after the programme
Optional :
 
1-1 coaching support during and/or following programme
Further group coaching sessions to help participants embed new behaviours
Raise their awareness of how and why fear shows up for them at work
Have strategies to stop negative thinking holding them back
Know how to use their posture, breath and movement to manage how they think and feel, and to maximise their impact
Have techniques to initiate and navigate "difficult" conversations
Be more courageous in taking action in service of what's important in their life and work
Have greater awareness of when they're stressed and have strategies to access a more resourceful state
Learn a Three-Step process to navigate situations they find stressful so they can get their message across with clarity and impact
Have developed a network of supportive colleagues
Ultimately, participants will be equipped to lead with confidence, progress their career and impact the future of your organisation.

"Alison helped me overcome my fears, freeing me to progress my career in ways I hadn't imagined. Since working with her, I haven't looked back!"

Marketing and Brand Director, Professional services

"Working with Alison has been the most impactful development that I have ever had. I've made the step from being a competent-but-a-bit-scared manager to a brave, progressive leader."

Senior manager, Media
"I now feel that there isn't a situation that's going to come up that I'm not going to be able to deal with."
Head of Operations, Media
"Coaching with Alison has made a huge difference to my self-confidence, enabling me to have a much greater impact in the leadership team and the company."

Finance manager, Shipping
Sign up for Alison's latest insights & events
[logo-carousel id=clients]