I'd love to hear from you.
To get in touch, please call me, Alison Reid, on +44 (0)7704 298966 or email me at alison@alisonreid.co.uk.
To connect with me on LinkedIn, click on the following icon.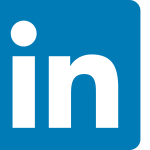 Get in touch with Alison
If you'd like to find out more about working with Alison, please put your details in the boxes below and Alison will be in touch.
What my clients say
Right from the start of our work together, Alison helped me extend my horizons. Coaching with her gave me the confidence to take several important steps and exceed goals originally set by my manager. This led to my promotion to Director within 9 months and a new assignment to lead and build a new organisation.
Over the past year, I've been setting up my stall as a speaker to share my messages with more people and grow my leadership and career coaching practice. I've done alot of training, facilitating and presenting in my time, but I've found that speaking is a whole different ball-game. Why is that, when they all involve exposing yourself in front of a room full of people?!