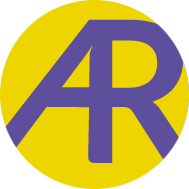 Rise
Executive Coaching for Women
Does this sound like you?
Do you want to take your career to the next level, but you're finding it hard to get the recognition you need?
Or have you just been promoted and you're battling with Impostor Syndrome?
Perhaps you're working in a male-dominated environment and you're finding it challenging to be seen and heard?
RISE is a 1-1 executive coaching programme with me, Alison Reid, designed to help high-potential women unlock their confidence and stepchange their influence and impact so they can unleash their leadership potential and progress their career. Typically, I will work with you for a period of 9 – 12 months to help you achieve your goals.
What you'll receive
Coaching orientation pack which includes everything you need to get started plus a coaching preparation questionnaire
Initial 60 minute virtual strategy session to create objectives and outcomes for our coaching together and a bespoke roadmap to work towards them.
Three-way conversation with your line manager/sponsor at the beginning and end of the programme to align on coaching objectives and support you on your journey (plus mid-way if desired)
Virtual coaching sessions x 7 x 1 hour sessions
Laser coaching sessions – option for 3 x 20 minute coaching sessions as needed. Can be converted to 8th coaching hour if not required.
Final 60 minute virtual session to review your progress against your goals and create an action plan to support you moving forward
Recordings of coaching calls (if on Zoom)
Support available on email and WhatsApp between calls
Resources to support you on your journey including at least 3 business books relevant to your objectives & challenges
Post-programme 30 minute check-in calls with me 3 months and 6 months after the programme
Programme outcomes
Manage anxiety and self-doubt so you feel calmer and more in control
Stop nerves sabotaging you when it matters
Communicate impactfully with senior stakeholders, team members, colleagues and clients
Delegate more effectively so you can build the capability and performance of your team, creating bandwidth for you to give more focus to strategic priorities
Manage your time and energy, including managing your boundaries
Strengthen your profile and reputation within the organisation
Feel confident as a leader, stepchange your influence and impact and get the recognition you deserve.

"Working with Alison has been the most impactful development that I have ever had. I've made the step from being a competent-but-a-bit-scared manager to a brave, progressive leader."
"Coaching with Alison has made a huge difference to my self-confidence, enabling me to have much greater impact in the leadership team and the company."
Finance manager, Shipping
"Alison helped me overcome my fears, freeing me to progress my career in ways I hadn't imagined. Since working with her, I haven't looked back!."
Marketing and Brand Director, Professional services
"I now feel there isn't a situation that's going to come up that I'm not going to be able to deal with."
Head of Operations, Media
"Alison is a fantastic and inspiring coach who knows how to get results."
Director, Social business
Sign up for Alison's latest insights & events