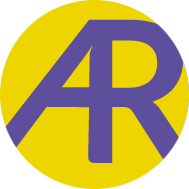 Unleash Your Leadership
Executive Coaching Programme
(Information page for sponsor)
Does this sound familiar to you?
Do you have Directors in your organisation who are new in role or taking on bigger leadership challenges?

Do you need them to lead more and manage less, to empower their team to step up so that they can lead on strategic priorities?
Would you like them to be more visible and vocal, particularly with the executive?

Do you need them to be more comfortable leading others through ambiguity and complexity?

Do you wish they had more confidence in themselves as leaders, not just technical experts?
I'm Alison Reid, executive coach and author of Unleash Your Leadership : How to worry less and achieve more and I help executives become confident, successful leaders.
The Unleash Your Leadership Executive Coaching Programme is a fully virtual, 1-1 coaching experience with me, Alison Reid, where I will work closely with your chosen leader for a period of 12 months.
I will empower and enable them to focus on what matters, stay calm and effective under pressure and communicate with impact so they can lead themselves and others to great results.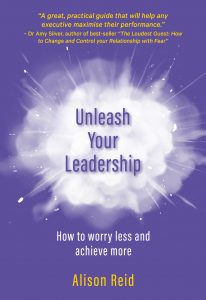 The journey to unleashing their leadership
Our degree of confidence fluctuates depending on the situations we face and where we're at in our career. Being promoted to a leadership role or taking on bigger challenges can take us out of our comfort zone and send us back down this ladder into doubt, overwhelm or even panic.
The Unleash Your Leadership Executive Coaching Programme will help your chosen leader rise up the ladder
so they can maximise their leadership impact and succeed in role.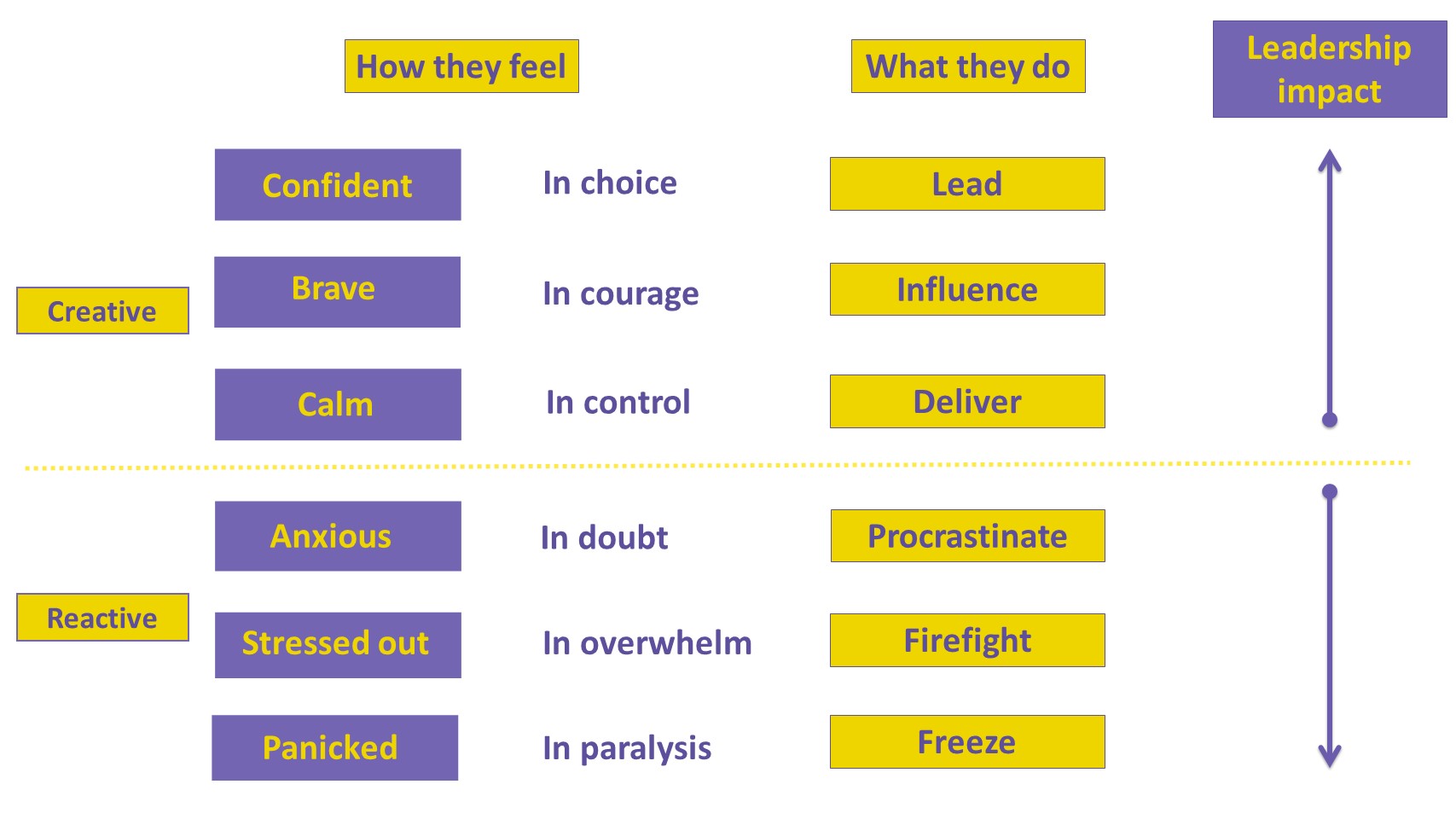 Ultimately, they will feel confident that they can deal with anything that comes their way, leading themselves and others to great results for your organisation.

The coaching experience will be bespoke to their needs and these are examples of how I can help them to maximise their leadership impact :
Understand how and why stress manifests for them and learn techniques to stay calm and effective under pressure.
Clarify what's important, develop strategies to focus on what matters and let go of what doesn't
Empower their team to perform at their best, creating bandwidth so they can focus on strategic priorities.
Communicate impactfully with team members, colleagues, senior stakeholders and clients
Manage their time and energy effectively including setting and managing boundaries
Confidently share their opinion with senior stakeholders where they are not the subject matter expert
Navigate ambiguity and uncertainty with self-assurance in the knowledge that there is not a definitive answer or solution
Feel confident in themselves as a leader
The programme includes :
Coaching orientation pack which includes everything they need to get started, as well as a comprehensive coaching preparation questionnaire and confidence assessment to complete in advance of the first session
Complimentary copy of my book Unleash Your Leadership : How to Worry Less and Achieve More
Initial 75 – 90 minute virtual strategy session to lay the foundations for our work together, review their responses to the coaching preparation questionnaire and quiz, draft objectives and outcomes for our coaching together and a bespoke roadmap to work towards them.
HoganLead assessment to help them understand what drives them and how others experience them, both when they're at their best and when they're under pressure. Includes assessment, 90 minute feedback session and comprehensive report.
Interim call to draw out the key insights from the Hogan assessment and prepare for the first three-way conversation.
Three-way conversation with their line manager/sponsor at the beginning, middle and end of the programme to align on coaching objectives, discuss progress and support them on your journey
Monthly, 1 hour coaching sessions x 10
Unlimited telephone laser coaching sessions (max 15 minute) when coaching boost needed at short notice inbetween sessions. Subject to coach availability.
Final 60 minute session to review your progress against your goals, create an action plan to support you moving forward and prepare for our final three-way
They will also receive :
Recordings of all coaching calls (if on Zoom)
Bespoke resources to support them on their journey
Fortnightly emails from Alison with food for thought and practical strategies to help them develop their leadership capability
Support between sessions available on email and WhatsApp between calls
Post-programme 30 minute check-in calls with me 3 months and 6 months after the programme
Optional and highly recommended : Coach-led 360 feedback exercise where Alison will interview 10-12 stakeholders and curate themes into a valuable report. This can be conducted at the beginning or middle of the programme.
 At the core of this programme are three essential resources :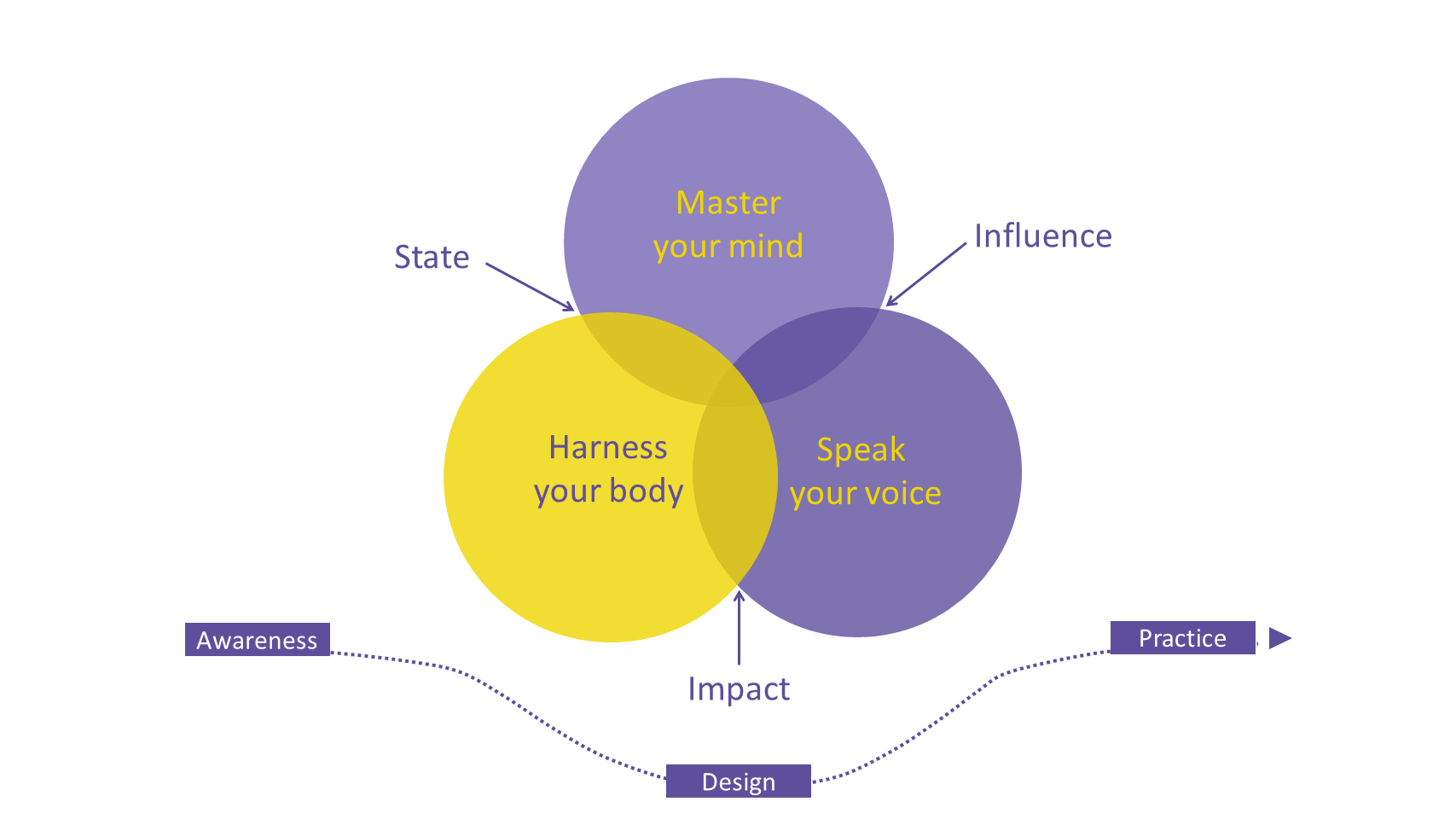 As we work together, I will help them master their mind, harness their body and speak their voice in service of accessing a resourceful state, and step-changing their influence and impact. Alongside this, we will work with a three-step process grounded in neuroscience to design and practise new behaviours which will achieve their desired outcomes.
The first step is to have a conversation with Alison, to explore
whether this programme is a good fit for the leader you have in mind.
"I'm more aware, more capable, and more confident as a leader thanks to my time with Alison."
"I feel established as a leader and more confident in my abilities. I'm regularly chosen to lead initiatives and offered other opportunities within the company."
Director, Global Technology
"I now feel that there isn't a situation that's going to come up that I'm not going to be able to deal with."
Head of Operations, Media
"Coaching with Alison gave me the confidence to take several important steps which resulted in me exceeding expectations and getting promoted to Director."
Sign up for Alison's latest insights & events